Are you ready to be inspired? Our new challenge blog is live today! Come see what all the fuss is about and check out what the design team has done with our first sketch. Just click on the blinkie below to get started!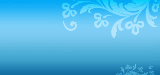 Here's a look at my creation with this week's sketch - it's an oldie photo but one that I had never scrapped before. This is my little guy Brandon at just 6 months old in the pumpkin patch.
Also don't forget that with the first of the month there is also FREE shipping at AC Bailey. There are tons of new items in the online store - lots of those new releases from CHA we've all been waiting for - so now is the perfect time to buy. Just click
here
or on the link in my sidebar and remember to include my name Lynn Ghahary as your consultant.